Nearly 1 in 3 employed veterans (31%) say they are underemployed or in a low-paying job - a number that's up from 23% last year, according to the CareerBuilder Veterans Day Job Forecast. 
Add to that, many of the jobs targeted to veterans are low-skilled and therefore low-paying, which sets up vets for poverty and struggle, rather than for success.
---
TRAIN
Veterans gain or enhance existing skill sets by taking various advanced courses from TrainOurTroops. Our course disciplines are top priorities in organizations as they look for competitive advantages in their markets to increase their workforce competencies to drive revenues.
Once a U.S. veteran applies, and is approved at TrainOurTroops, they can hand-pick any number of individual online courses or they can follow the roadmaps that we have created to become a Subject Matter Expert (SME) in a particular discipline and obtain certification. Testing for each course is done online and a Course Completion Certificate is issued if successfully passing each test. SME Awards are issued once a veteran has successfully passed all courses in a given SME roadmap.
---
Veterans can hand-pick individual courses, based on their career assessment output, or they can use our existing roadmaps as a guide to becoming a SME in the following disciplines: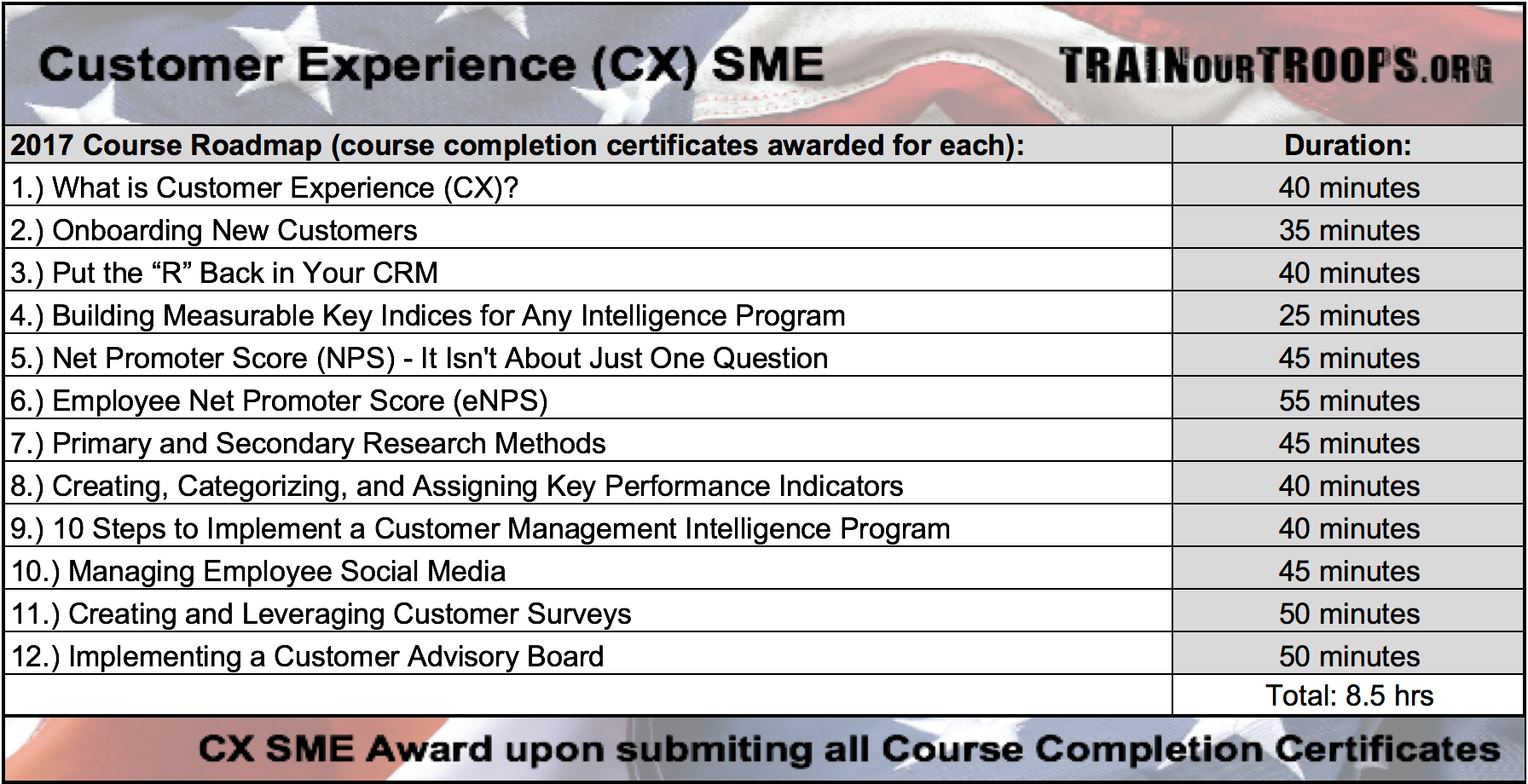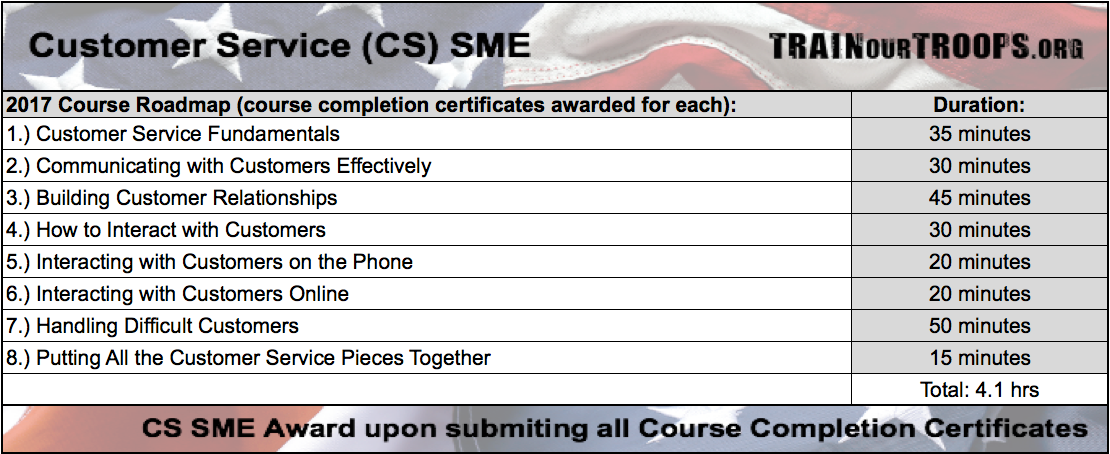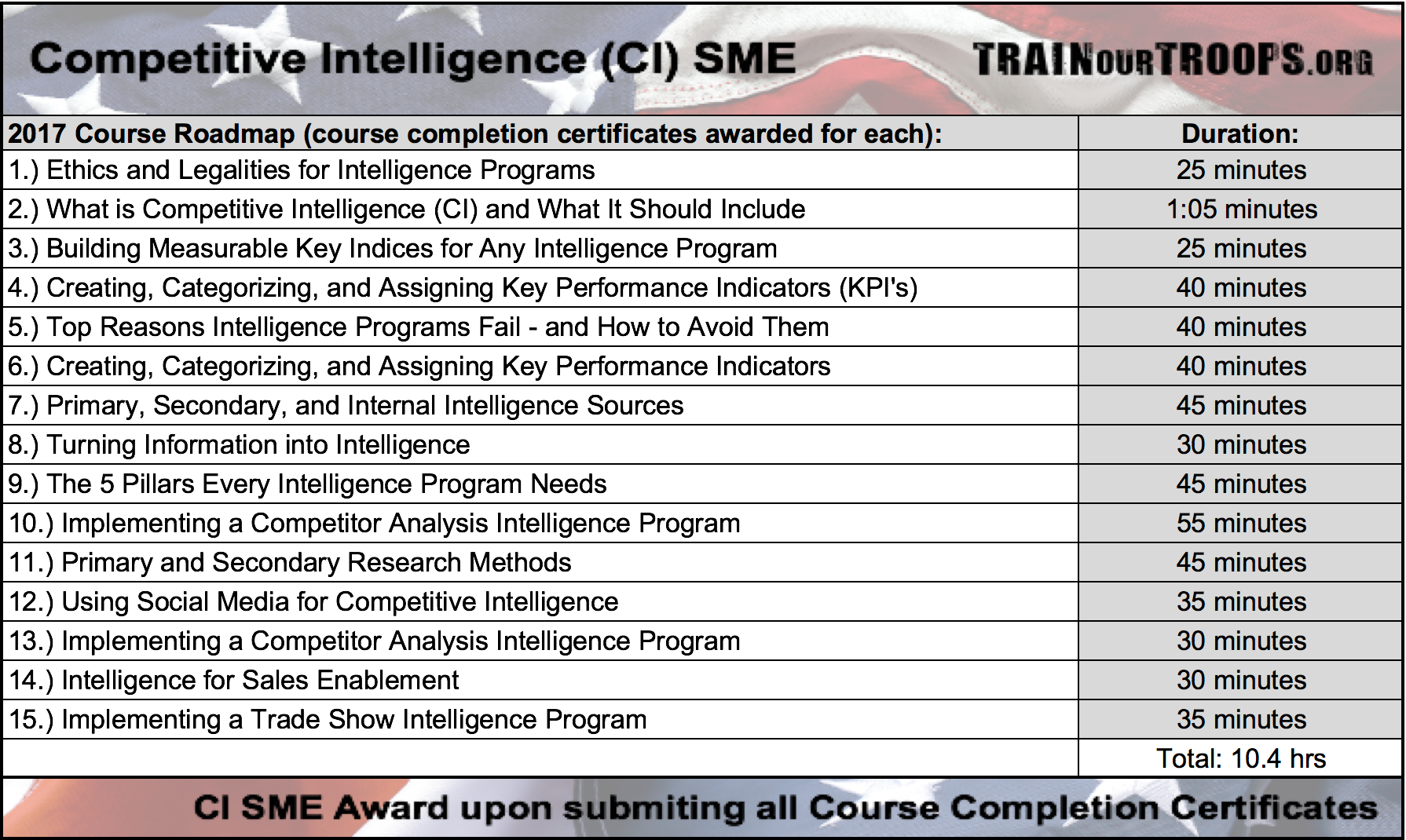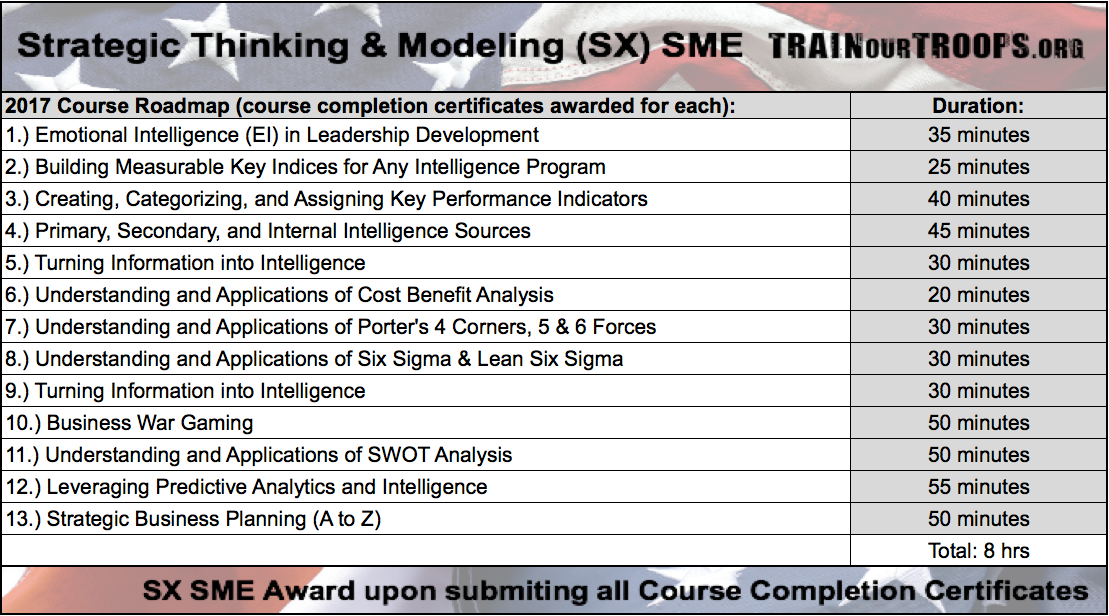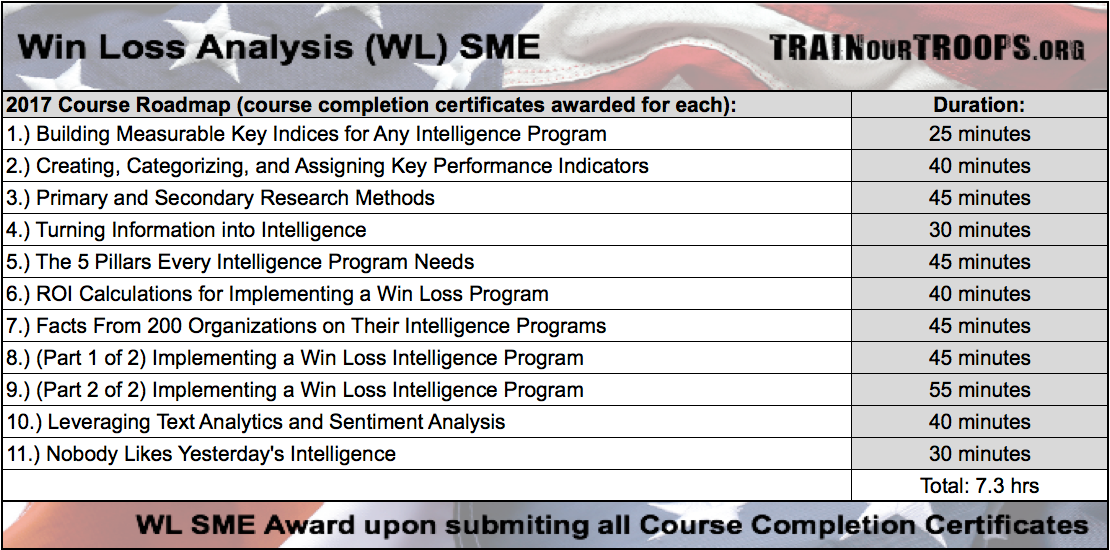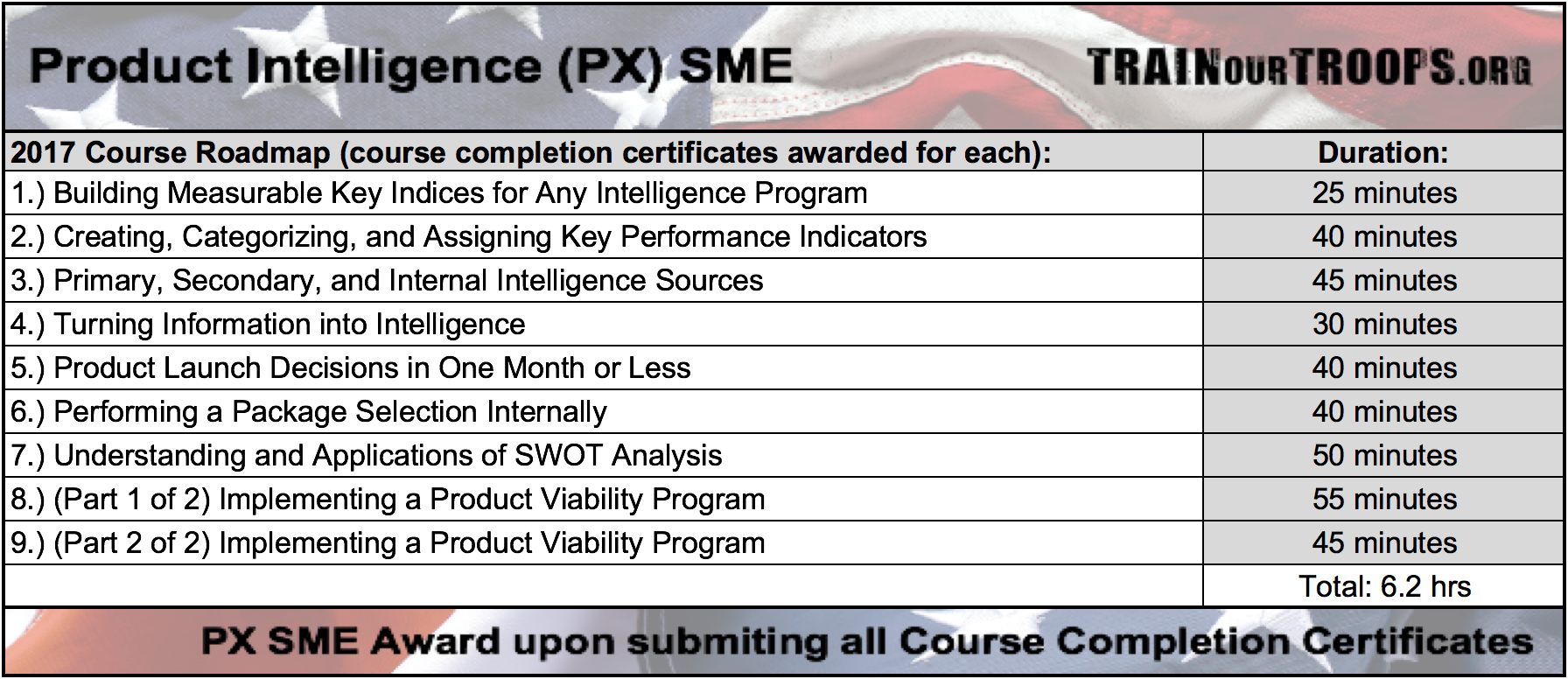 Below is a listing of all existing courses and future planned courses. As future courses are scripted, animated and produced, they become available for the veteran to take. Future courses also roll into new SME roadmaps for becoming certified.
The training platform also lists each course and their associated detailed description, topics covered, and templates provided.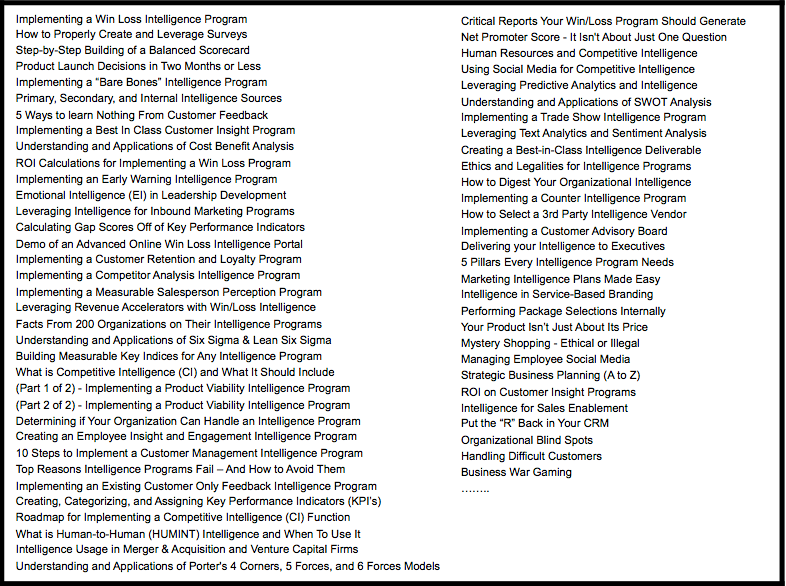 Below is a Course Competition Certificate that is attained each time a veteran successfully completes each course test.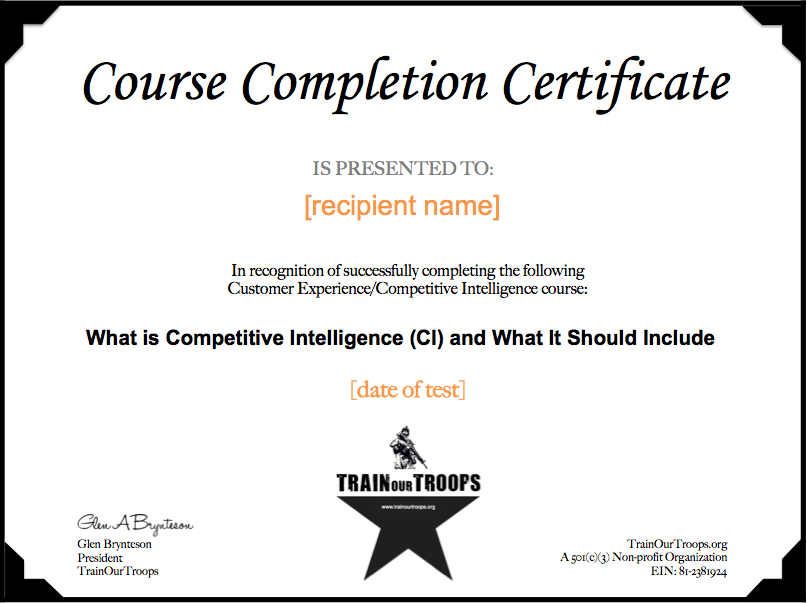 Below is an example of a Subject Matter Expert (SME) Award. A veteran receives an award if they take, and successfully pass, all courses identified in a given roadmap. A veteran can become a SME in multiple disciplines.