According to the American Council on Education, we should expect approximately 1.5 million veterans will join/re-join the civilian workforce over the next 3 to 5 years, which represents a 29% increase over average yearly transition numbers. 
---
PREPARE
By knowing your strengths and weaknesses, alignment with different training and certification options, each veteran's skill set is fine-tuned and they're prepared for the full interview process.
We work hand-in-hand with hiring organizations to provide insight into their hiring processes, set expectations, and provide guidance on how to prepare for that important day - the actual interview. 
---
Our interview courses will enable a veteran to feel comfortable and prepared through the whole job interview process, from preparation in advance to following up after the interview is completed. Job interviews are designed to make a person feel uncomfortable. The future employer wants to see how the person handles stress and works under pressure. And, of course, the best way to handle stress is by being prepared. We have that part covered!
Employers are looking for self-confident people who can manage themselves as well as others. They are looking for people who are motivated, flexible, and resourceful.
Don't also forget that interviewing is NOT a one-way street. The veteran is also there to interview the company and make sure it is a good fit for their career goals. We teach each veteran what questions to ask to ensure their decision considers their expectations of the employer as well.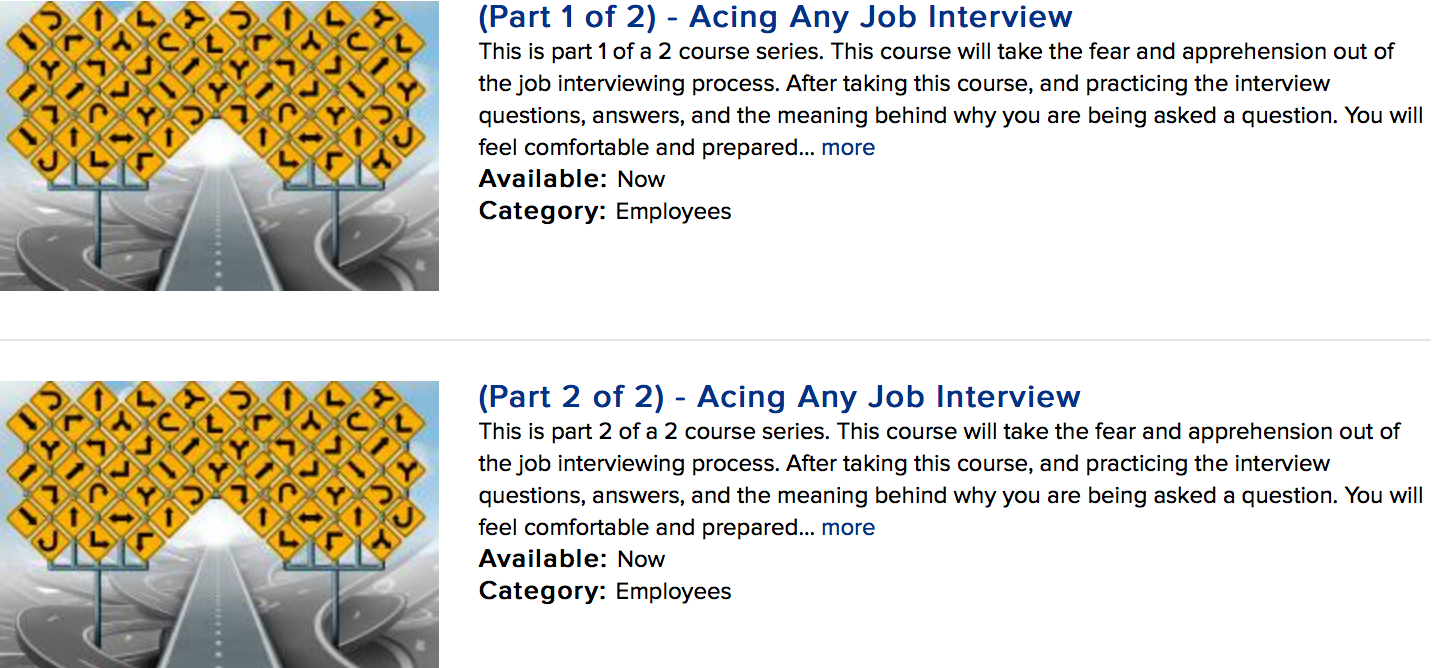 Topics covered in our interviewing preparation courses:
Review different interviewing techniques

Advanced preparation needed prior to interview

Requirements and pre-interview steps

Tasks to perform the day of the interview

Questions and answers to the most commonly asked interview questions

Understanding the meaning and intent behind each interview question

How to stand out from your competition

Qualifying questions to ask the interviewer

Job criteria questions to ask the interviewer

Closing questions to ask the interviewer

How to leave a lasting impression

Weighing your decision regarding the company

Creating a powerful closing statement

Interview follow-up best practices

Proper construction of a Thank You letter