Registering Your Challenge Coin
---
Veterans, organizations, and individuals, for various reasons, may have possession of one of our unique challenge coins. We provide these challenge coins to allow them to be given to other U.S. veterans who could leverage our online training and certification solutions - which are free to veterans and their spouses.
Register your coin once - and you're done - then pass it along to another veteran. The challenge coin story should be told to the new veteran recipient and they should be informed to register it here to keep the story of that specific coin going.
It is also not uncommon for one civilian to pass their coin to another civilian who has more connections to the military and veterans. That is perfectly fine! Just make sure each person registers the coin - starting with you.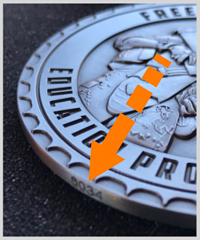 Once registered, you'll then get a quarterly email report as to where that specific coin has travelled and where it has been registered from veteran, to veteran, to veteran.
---
Example Coin Pictures Submitted
Here is an example of some of the pictures that people have submitted with their coins from around the world, allowing others in their coin number chain to see them in their quarterly reports.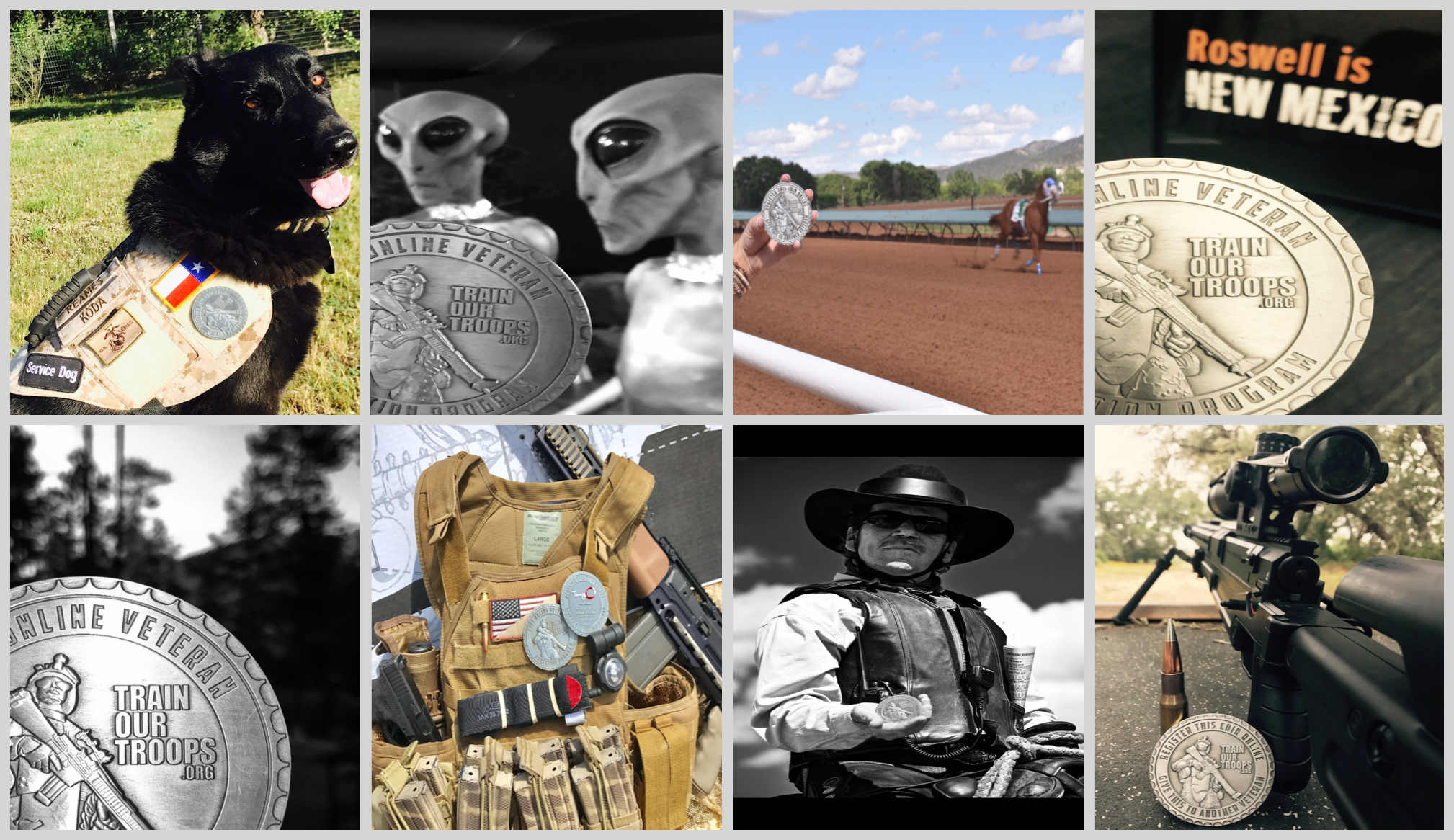 It is up to YOU to make this process happen and to tell this story to the veteran you hand your coin to once you've registered it on our site (Challenge Coin/Register Your Coin).
---